The Hupper was one of HUF's first shoe models. Now, seven years later they introduced its sequel, the HUF Hupper 2. In contrast to the first version which was originally designed as a regular sneaker, the Hupper 2 was made explicitly for skateboarding. Therefore I tested how the shoe performs on a skateboard.
Fit & Feel
The Hupper 2 gives an all-over simple impression. You'll find the shoe's features hidden in the details as with the material mix from canvas and leather uppers. While the major part of the upper consists of canvas, you'll recognise a stripe made from smooth leather above the foxing tape of the outsole (other colourways may come with suede instead). Additionally, the shoe's toe cap is made from the same material. The Hupper comes with minimal to no padding in the heel area – similar to the HUF Classic – and a very thin tongue. On the other hand, the vulcanisation of the outsole is a little bit thicker compared to other vulc-models.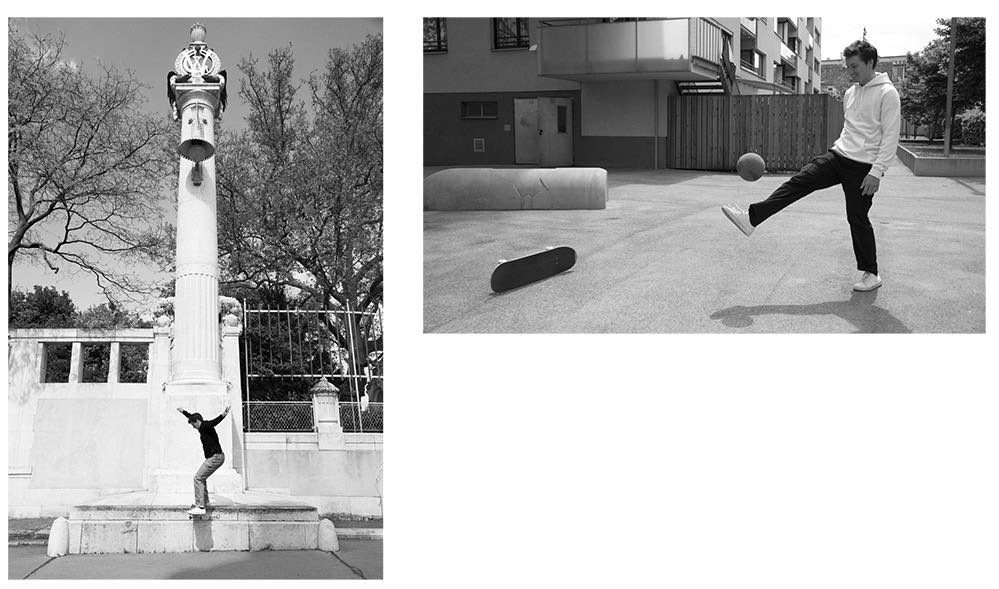 Thanks to this construction, the Hupper 2 provides excellent boardfeel and an awesome flick with flips on a skateboard. Due to the slightly thicker outsole, you might face a longer break-in period with this shoe, but it won't take too long though. When it comes to cushioning I would say that the insole of the Hupper 2 is quite comfortable but I wouldn't recommend jumping big gaps and stair sets with this shoe. It performs best when skating some easy street and transition sessions. A nice feature of the shoe is its breathability due to the wide utilisation of canvas. A plus especially on particularly hot days.
Durability
The arrangement of the upper materials also has an effect on the Hupper 2's durability. Personally, I liked the outstanding stability of the shoe's shape. No blow-outs at all and a perfect snug fit even after long sessions. To my surprise, the aforementioned piece of smooth leather did a great job. Nearly all the abrasion was absorbed by the resistant leather upper, while the canvas hardly took any abuse. However, the stitching between the side panel and toe cap resigned during the test. Further, the sole lost its tread pretty quick but the used material (HUF's new Infinity Rubber Sole) was still super grippy.
Conclusion
The Hupper 2 has a quite a lot in store for you. The fact, that it keeps its shape very well and the subtle design in combination with the thick, vulcanised outsole are some of the Hupper 2's best features. Also, the boardfeel of the shoe convinces and makes it a comfortable shoe during most sessions. The shoe's only downside is the stitching in the ollie are that is susceptible to tear. But a small amount of adhesive might be an easy fix.
+
• Boardfeel
• Keeps its shape
• Breathability thanks to canvas

–
• small drawbacks when it comes to durability