Decks are made from seven plies of maplewood. Well, you might think so, but there are new skateboard constructions by many deck brands that promise longer-lasting boards, more pop and whatnot. The BLK ICE decks from Plan B supposedly slide better and are lighter than usual boards. Reason enough to take a closer look at these boards.
As you might have guessed, the BLK ICE coating of the Plan B decks is located on the deck's bottom sheet. The layer gives the graphic a nice, shiny effect and resembles some sort of clear varnish. But the question is: Can you recognise a difference when sliding?
Slide-ability
First, I tested the deck on curbs in a skate park. To be honest, I was a little bit shocked when I locked into the first Noseslide and the board literally slipped away under my feet. The BLK ICE coating made the deck slide like hell on the smooth curb. You will keep your full speed during the slide, especially on rails, which may feel a bit weird in the beginning but makes sliding a great deal of fun once you're used to it.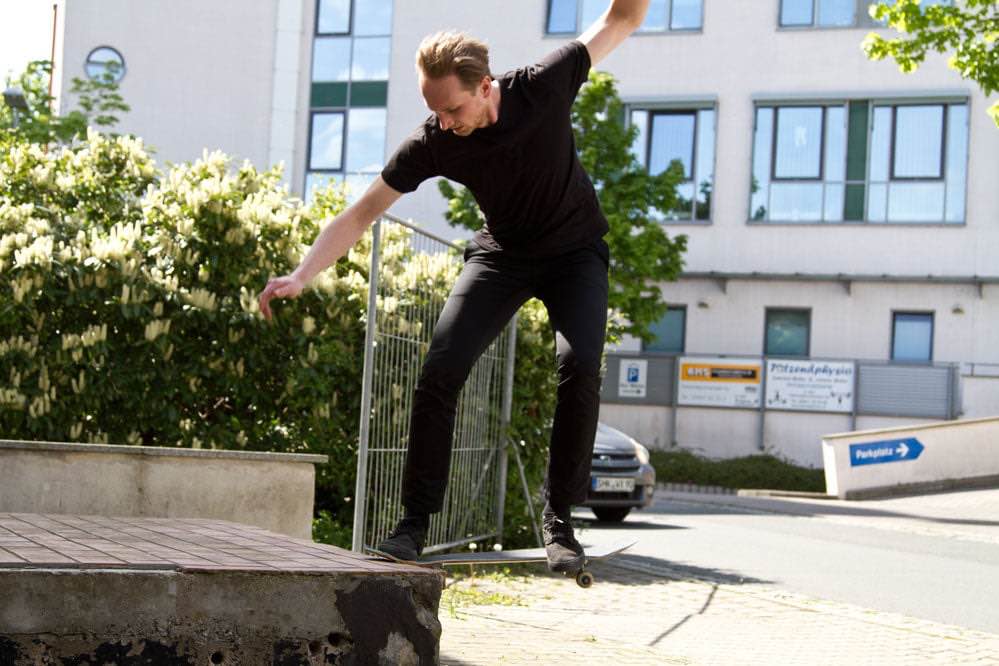 The following sessions, I tried to slide on pretty much every curb that crossed my path on the streets. The Plan B BLK ICE boards performed very well on quite rough curbs as well. With these decks, you are even able to slide without skate wax and if you add a little bit of it on any obstacle, your slides can get even longer and slicker.
Rating: 10/10
How long does the BLK ICE coating last?
As a matter of fact, the BLK ICE layer lasts quite a while since the surface first gets blurry from the first slides as it does with screen-printed decks. It took me about 15 hours of skating in various sessions to "slide away" the coating and reveal the wood of the bottom sheet. This is something that already happens after a short amount of time with standard decks. But this didn't mean that the deck was done!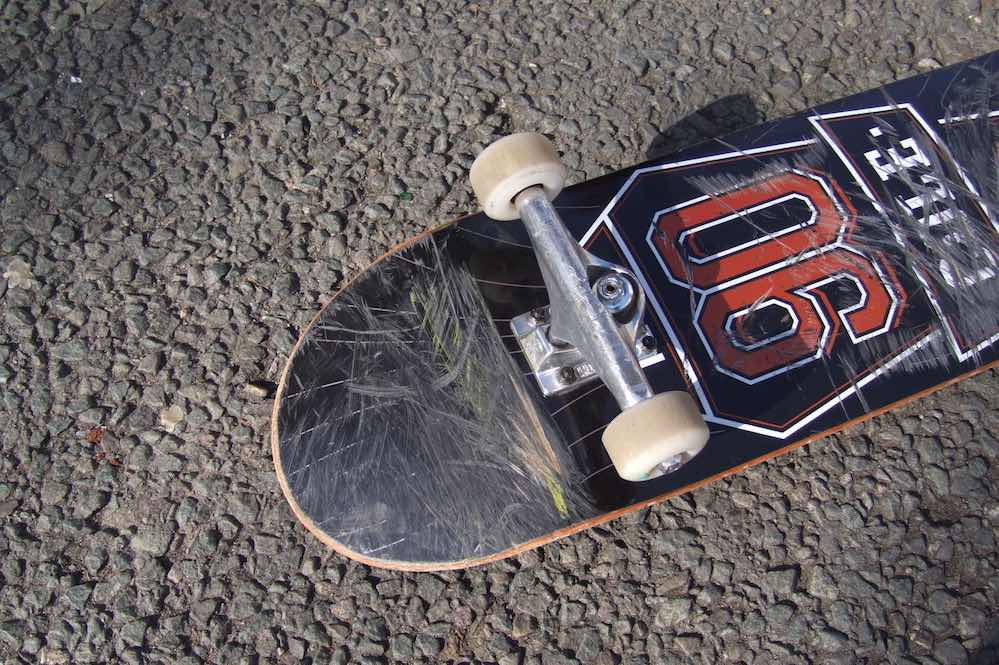 Pop & Durability
Weird but frequently asked question: Does the deck have good pop? Let's put it this way: the board is very responsive and a tough guy. Even after about 30 hours of skating, I didn't get the feeling that the deck had lost any of its tension. I don't know if that's a result of the high-quality processing of the deck or a side effect of the BLK ICE coating. But who cares? I definitely could tell a difference between this board and a usual seven ply. The only problem that I faced after some sessions was that the nose started to chip. Anyway, this is probably something that the most innovative constructions won't be able to avoid. Furthermore, I didn't find that the board is much lighter than a common skateboard deck, but considering the other talents of the BLK ICE board, this shouldn't be an issue.
Rating: 8/10
Conclusion
Do you want to do slides all day and need a suitable deck? The BLK ICE series from Plan B is exactly the right thing for you! Opposed to my expectations, there are no empty marketing promises behind the term. These decks can really make you slide faster and longer under some circumstances and does impress with its unexpected durability.
+
• Longer and faster slides
• Durability