Our skatedeluxe product tester Fabian laced up the Huf Classic Lo and went to different spots to test what the HUF Classic Lo has to offer as a skate shoe. Enjoy the review!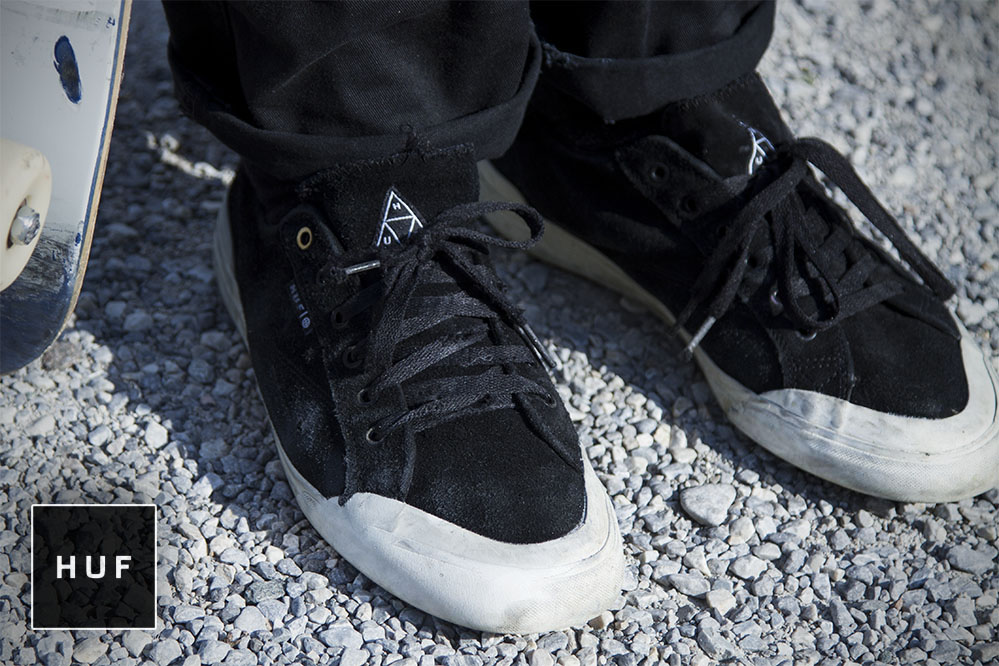 HUF Classic Lo
The HUF Classic Lo is probably one of the most striking shoes in the product range of Huf. The retro design is inspired by classics like the Adidas Superstar, Converse Chuck Taylor or the Vision Streetwear Low. These models were already extremely popular with skateboarders in the 1970s and 1980s and HUF now rediscovered the "rubber toecap". Already convinced by the look of the shoe, we were curious to see how they prove themselves after a couple hours of skating.
General Fit & Feel
The Classic Lo is designed relatively simple. The slim silhouette merges over the front in a relatively shallow toe box. In addition, the shoe is hardly padded and the tongue is very thin. Initially, slipping in the shoe offered already a little problem on the heel because the material folded down every single time. After a couple of tries we managed to eliminate the problem and the shoe feels very comfortable. The vulcanized sole provides excellent grip despite initial concerns due to the virtually non-existent profile. This is compensated by a successful rubber compound, which gives the sole that little extra in terms of board feel. Although the shoes doesn't really have a lot of cushioning, the foamed insole provides at least a good standard which can be compared to other Vulc models. The rubber coating and shape of the toe gives the shoe also an excellent flick for kickflips etc.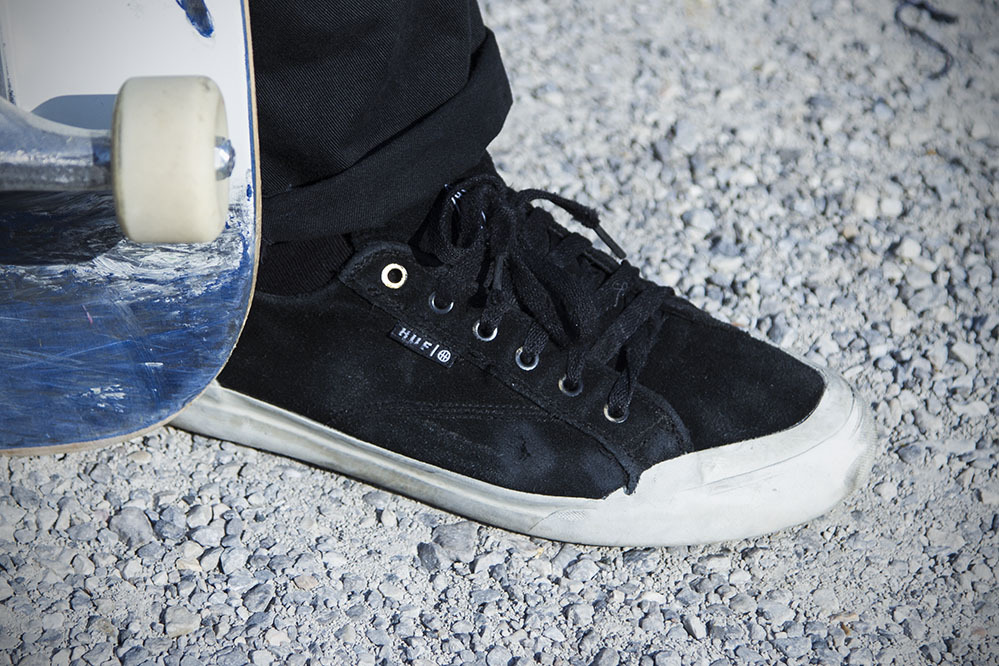 Durability
Also in terms of durability, the toecap shows to prove itsself. The rubber coating absorbs a lot of wear, especially in the Kickflip area. The quality of the suede is good and makes the shoe very resistant. On the sole, the wear is already significant. The low profile of the shoe wears out relatively quickly. As discussed above, it nevertheless retains a good grip and so the Classic Lo cuts actually score well in terms of durability. Minor concession however for the protection of the shoelaces, because the lowest eyelet is relatively exposed.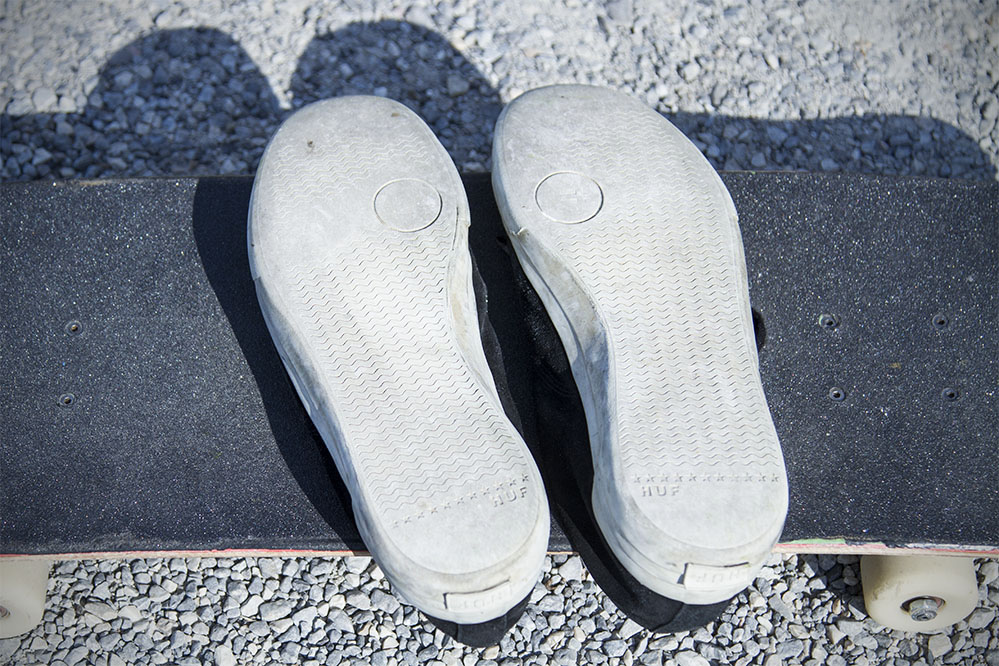 Conclusion
Visually, the HUF Classic Lo is a real eye-catcher and is completely up to date with the latest trends with its rubberized toe cap. These are not only aesthetically strong, but also provide for a good flick and extremely good durability. Boardfeel and grip are further arguments for the shoe, which can be unconditionally recommended. Guys who like flatter and simpler Vulc- shoes will be very pleased to have this model, which is also popular with the HUF team.
So there you have it; the results of our Huf Classic Lo product test this week. Be sure to check out our other product tests on the blog to make your choice easier!
Visit the HUF Shop at skatedeluxe Check out the HUF Classic Lo shoes at skatedeluxe More product reviews on the skatedeluxe blog