Een bank is een schuine muur die je omhoog kunt skaten en waar je tricks op kunt doen.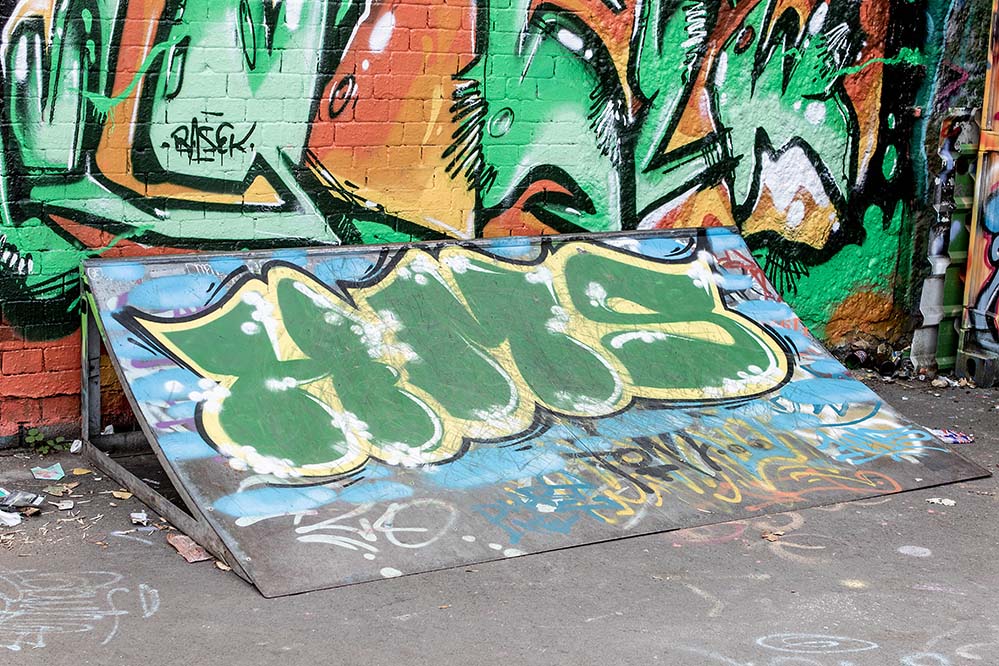 Meestal worden banks gebruikt om flatground tricks op te doen als Kickflips en andere flip tricks. Banks met een randje (curb of ledge) of een rail er aan vast kun je gebruiken voor drop-ins, grinds, slides of stalls.
Een van de meest iconische bank spots zijn de Brooklyn Banks in New York City. Het was integraal deel van de skate scene sinds de jaren 80 en hielp ook bij het vormen van legends als Keith Hufnagel, Jason Dill en Chad Muska die talloze sessies er op hielden. In 2009 werd deze spot gesloten, maar soms zie je nog wel eens footage van deze spot.
BESTE OEFEN TRICKS:
De beste trick om te oefenen op een bank is de Ollie. Ook al kun je de Ollie goed op flatground, moet je je techniek iets aanpassen door de helling van de bank. Zodra je de Ollie op de bank onder de knie hebt, kun je de Pop-Shove-It of een Kickflip proberen. Met behulp van deze videos, kun je zien hoe deze tricks werken:
BEROEMDE SPOTS:
Brooklyn Banks – New York
China Banks – San Francisco
Train Bank Spot – Malmö
ERVAREN RIDERS:
Pontus Alv
Dick Rizzo
Alex Olson